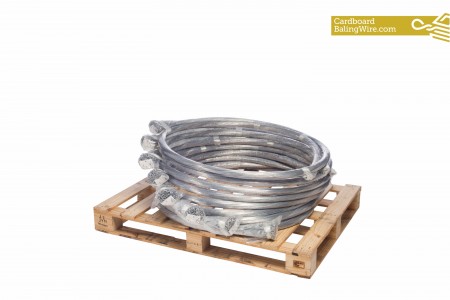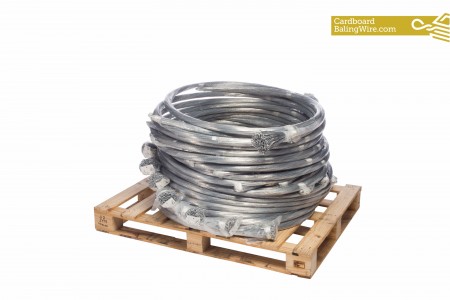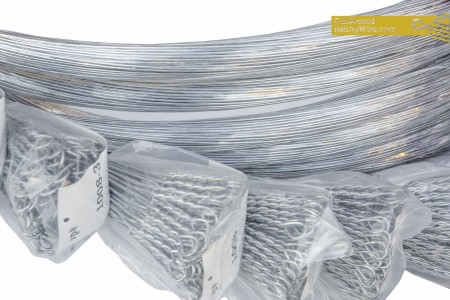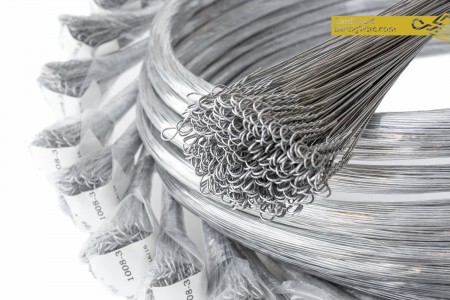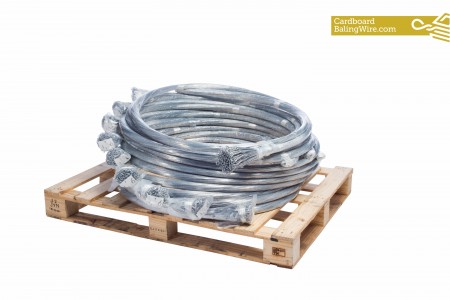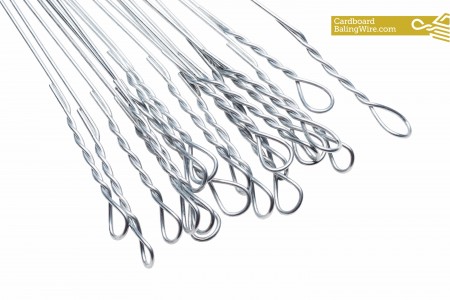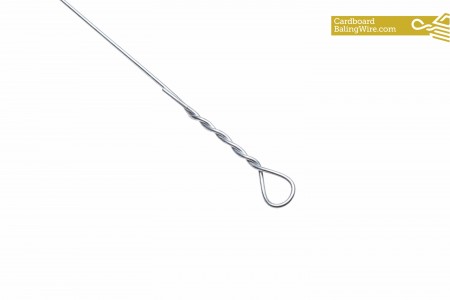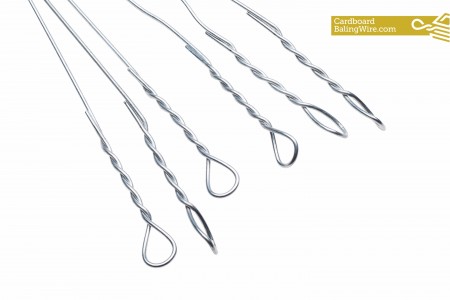 14 Gauge Galvanized Single Loop Bale Ties
Designed for vertical, down-stroke, and horizontal balers, our 14-gauge single-loop ties withstand 80,000-95,000 pounds per square inch (PSI) and boast a total load strength of 402-478 lbs.
| Load Strength | Tensile Strength | Elongation | Decimal Size | Carbon Grade |
| --- | --- | --- | --- | --- |
| 402 to 478 lbs | 80,000-95,000 PSI | 12% Min | 0.077 - 0.79 inches | 1018  |
Cardboard Baling Wire
Plastic Baling Wire
Recycling Baling Wire
Bundles
The minimum purchase order quantity for the product is 2 close
---
14 Gauge Galvanized Single Loop Bale Ties
When searching for an entry point into the world of baling, look no further than our 14 gauge galvanized single loop bale ties. It not only provides an inexpensive price tag, but it also has the quality expected from baling wire.
That quality is thanks in part to the galvanized aspect of the wire. For the uninitiated, galvanizing involves the wire being coated in a layer of zinc. How does this help exactly? Well, in actuality, it helps in two big ways. Firstly, zinc is generally much less reactive to environmental conditions, which means it avoids corrosion at a better rate than steel. So when the wire has a protective zinc layer, it has a much longer shelf life. 
Secondly, galvanizing also helps to increase the general strength and durability of the baler wire. Yet the strength of the steel wire doesn't need to be enhanced too much – single loop bale ties are already resilient enough to handle even strenuous baling activities. 
The versatility of single loop bale ties also shouldn't be overlooked. There's a reason why the likes of recyclers, packagers, distribution centers, and grocery stores all make use of this baler wire. It works with a number of different baler machines – including vertical, down-stroke, and horizontal – and the wire's length can be customized to fit the needs of customers. As the size of the wire can be manually refined, this means there is less overall waste.
Pick our 14 single loop bale ties for premium quality
There are a number of reasons why you would want to select our 14 single loop bale ties gauge galvanized products. There are the above advantages for a start. There's also the affordable and enticing price. Above all else, you can place your full trust in Cardboard Baling Wire. 
This is because we take it upon ourselves to craft the best galvanized single loop bale ties that money can buy. You won't find better bale ties in the United States, and this is backed up by our reputation as the country's best cardboard baling wire provider. 
Our 14 single loop bale ties sticks to the ethos we have for high quality products. Even though it is generally the most affordable product we offer, don't mistake this for it being an inferior baler wire. Due to its maximum 478 pounds load strength, the wire is comfortable completing standard baling activities. 
Contact Us Today
Do you require any additional information about our 14 single loop bale ties? Perhaps there's another product in our range you're interested in purchasing? Or you might not be sure which wire is best for your baling machine? Whatever the question, we are here to help. 
At Cardboard Baling Wire, we have a team of specialists who will be able to provide expert guidance and advice. If you have any type of inquiry about our baling wires, either phone or message us today.