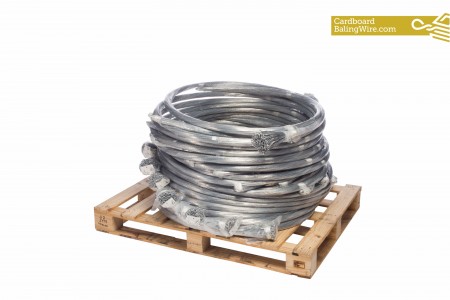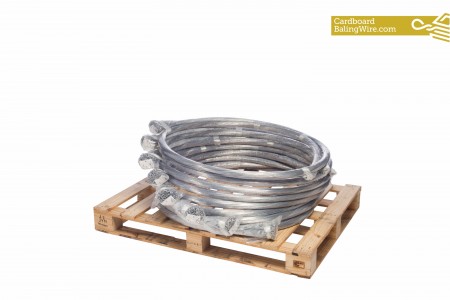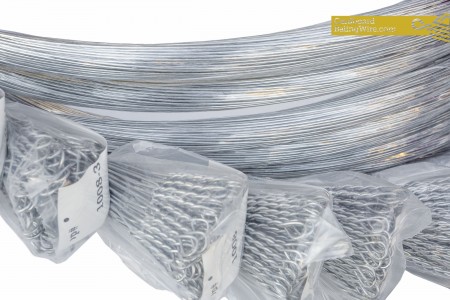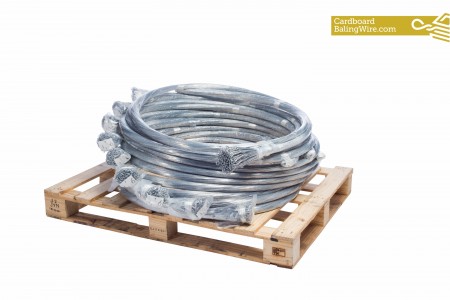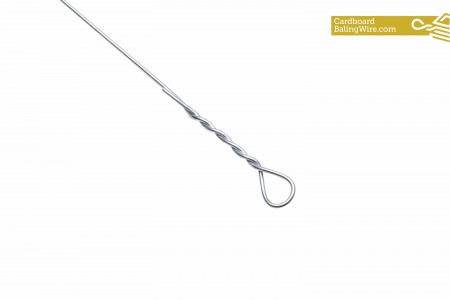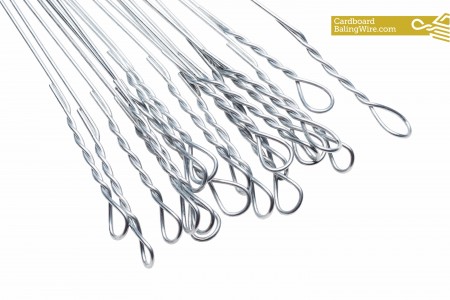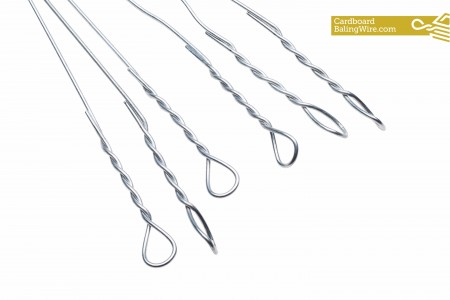 13 Gauge Galvanized Single Loop Bale Ties
Designed for vertical, down-stroke, and horizontal balers, our 13-gauge single-loop ties withstand 75,000-95,000 pounds per square inch (PSI) and boast a total load strength of 509-604 lbs.
| Load Strength | Tensile Strength | Elongation | Decimal Size | Carbon Grade |
| --- | --- | --- | --- | --- |
| 509 to 604 lbs | 75,000-95,000 PSI | 12% Min | 0.088 - 0.09 inches | 1018  |
Cardboard Baling Wire
Plastic Baling Wire
Recycling Baling Wire
Bundles
The minimum purchase order quantity for the product is 2 close
---
13 Gauge Galvanized Single Loop Bale Ties
One of our most versatile and popular products, the 13 gauge galvanized single loop bale ties is an excellent entry point for every business that uses a baler to recycle cardboard and other materials.
The affordability of the wire is one of its most enticing elements. As it can be bought at relatively small lengths, this product is available at a fraction of the price of other baler wires. These elements make it particularly enticing for businesses that only deal with a small amount of recyclable items. 
It's also popular with industries such as recyclers, packagers, and retailers for one big reason: its flexibility. This is highlighted by the fact it can be used in vertical, horizontal, and down-stroke balers – it's not only restricted to one type of machine. In addition, single loop bale ties are versatile because they are manually cut to the wire length you desire. This means you can limit waste and have total control over the amount of materials utilized during the baling routine.
Because of the 13 single loop bale ties gauge galvanized process, this form of baler wire is given an extra level of quality. Galvanizing, which effectively provides the steel wire with a layer of zinc, comes with two notable advantages. Because zinc is much less likely to corrode compared to steel, a galvanized wire will have a much longer lifespan than a regular bale tie. In addition, it will supply the wire with additional strength and resilience – ideal for dealing with the strenuous conditions presented by a baling machine. 
Why Our 13 Single Loop Bale Ties Outperforms the Rest
If you're searching for 13 single loop bale ties, you have landed in the right place. Cardboard Baling Wire is the premier cardboard baling wire supplier in the US for a reason, and this is primarily due to our commitment towards producing quality products. 
Our galvanized single loop bale ties feature the high quality you should come to expect from such a product. We don't take any shortcuts during the manufacturing process. As a result, you can be comfortable in the knowledge you will be receiving a baling wire that will last and won't break unexpectedly. 
While our 13 gauge wire is one of the most inexpensive options available, don't let that fool you. Thanks to a load strength of up to 604 pounds, it can still deal with a significant amount of cardboard without issue. 
Contact Us Today
When it comes to selecting the correct baler wire, this starts with knowing all you can about your baling machine. If you have misplaced the manual for the machine, however, this can be tricky. Thankfully, there is a solution in the form of our team of professionals.  
After all, we are experts in everything relating to baler wire and machines. If you require any assistance or further information about our 13 gauge single loop bale ties, simply send us a message. We'll be happy to help.