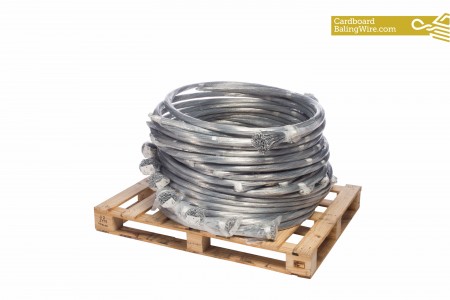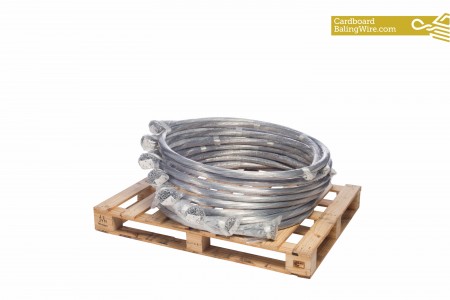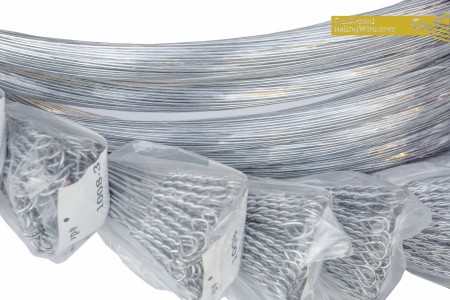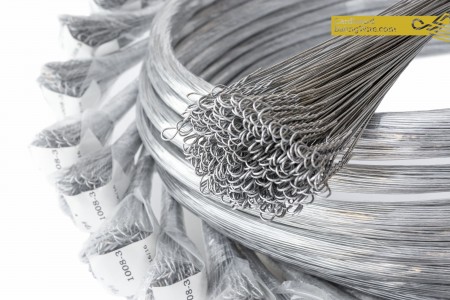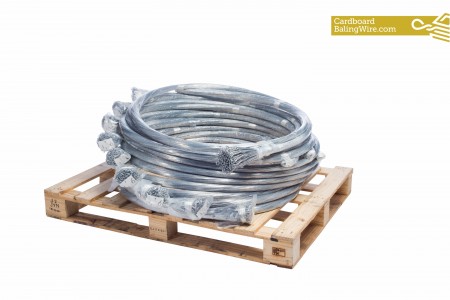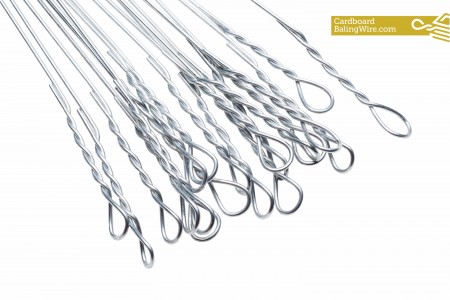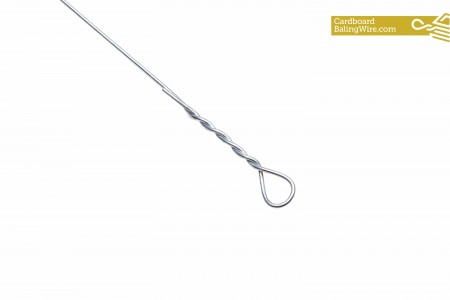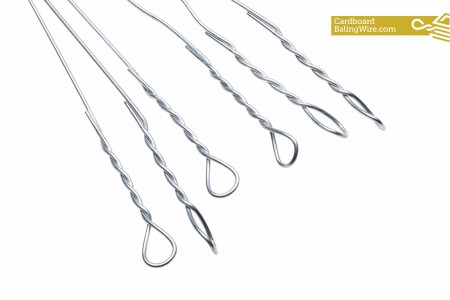 12 Gauge Galvanized Single Loop Bale Ties
Designed for vertical, down-stroke, and horizontal balers, our 12-gauge single-loop ties withstand 75,000-95,000 pounds per square inch (PSI) and boast a total load strength of 649-823 lbs.
| Load Strength | Tensile Strength | Elongation | Decimal Size | Carbon Grade |
| --- | --- | --- | --- | --- |
| 649 to 823 lbs | 75,000-95,000 PSI | 12% Min | 0.102 -0.104 inches | 1018  |
Cardboard Baling Wire
Plastic Baling Wire
Recycling Baling Wire
Bundles
The minimum purchase order quantity for the product is 2 close
---
12 Gauge Galvanized Single Loop Bale Ties
Our 12 gauge galvanized single loop bale ties provide versatility and affordability in equal measure. Useable in applicable down-stroke, horizontal, and vertical balers, this wire is galvanized for that extra level of quality. 
What is galvanizing exactly? Well, it's the process of applying zinc over the iron or steel wire. Zinc is a more resistant material to corrosion that the aforementioned metals, which means the wire is less likely to suffer from rust or being corroded. The layer of zinc, ultimately, improves the bale ties shelf life and its ability to deal with varying environmental conditions. 
Galvanizing also has an additional benefit. It increases the general strength of the bale ties, which makes it more resilient to the possibility of breaking under the significant pressure imposed by baling machines. 
Having the 12 single loop bale ties gauge galvanized is one thing, but it also comes with a number of advantages as standard. This is best emphasized by its versatility. For a start, you manually cut the wire down to whatever length you require. This means you have complete control of the wire size during the baling process, ensuring waste is reduced, and efficiency is maximized. 
Due to this wide selection of positive points, it's no surprise that many different industries make use of this baler wire. These industries include retailers, recyclers, packagers, and distribution centers. Essentially every recycling-focused business can make use of single loop bale ties. 
The Reasons to Choose Our 12 Single Loop Bale Ties
For those aforementioned benefits to be realized, you need to select a reputable supplier of 12 single loop bale ties. If you fail to do this, you could end up with an inferior product that doesn't live up to the billing. This will only lead to problems down the line, such as the wire breaking or not lasting as long as expected. 
When you select Cardboard Baling Wire for your galvanized single loop bale ties, this is not something you have to worry about. We take every step to craft a high quality product, one that is a level above any other on the market. This ethos is the main reason why we're the United States' best seller of cardboard baling wire. 
As for our 12 gauge galvanized bale ties, this is the right wire thickness to deliver both strength and cost-effectiveness. The wire has a load strength of up to 823 pounds. Combined with a tensile strength that can deal with 95,000 pounds PSI, and this product has no issue handling the tough conditions presented by a baling machine.
Contact Us Today
If you would like any further information about our 12 single loop bale ties – or any other product in our comprehensive range – feel free to get in touch with us today. Our specialists are always ready to provide assistance when needed, ensuring you receive the right wire product for your recycling needs.