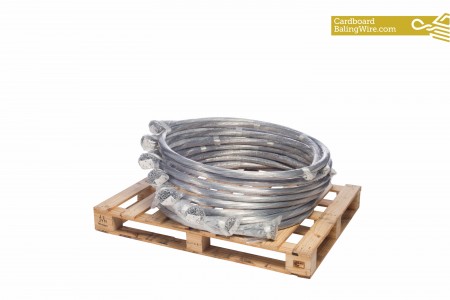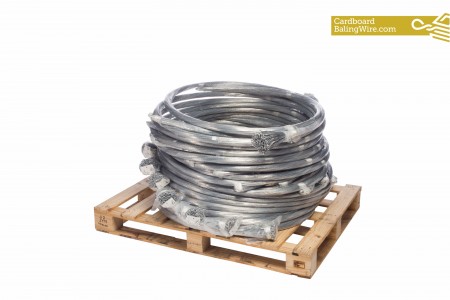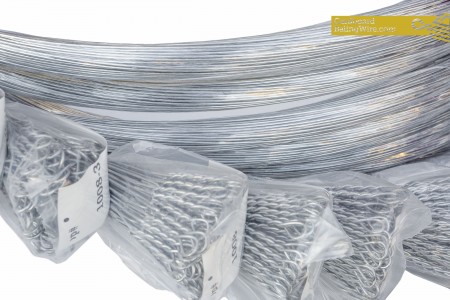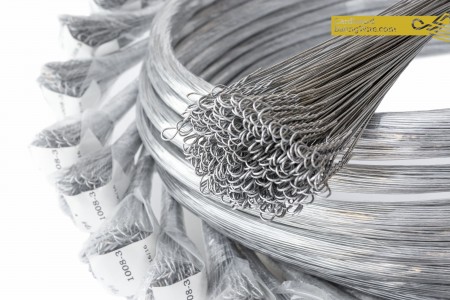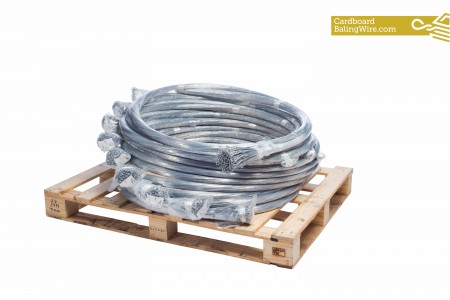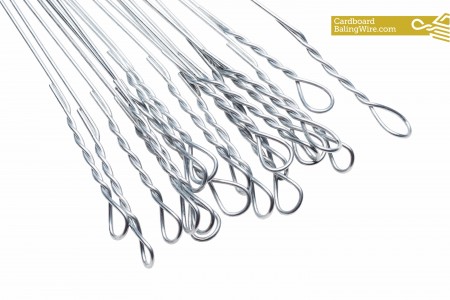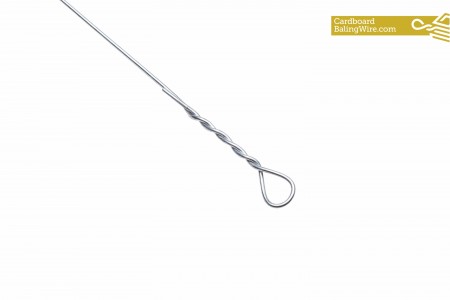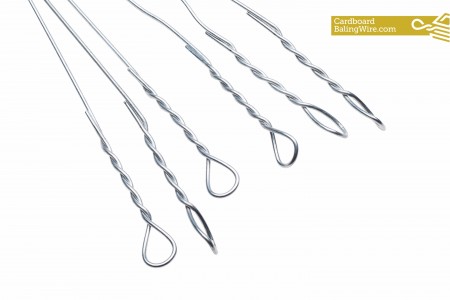 11 Gauge Galvanized Single Loop Bale Ties
Designed for vertical, down-stroke, and horizontal balers, our 11 gauge single-loop ties withstand 75,000-95,000 pounds per square inch (PSI) and boast a total load strength of 848-1074 lbs.
| Load Strength | Tensile Strength | Elongation | Decimal Size | Carbon Grade |
| --- | --- | --- | --- | --- |
| 848 to 1074 lbs | 75,000-95,000 PSI | 12% Min  | 0.117 - 0.119 inches | 1018  |
Cardboard Baling Wire
Plastic Baling Wire
Recycling Baling Wire
Bundles
The minimum purchase order quantity for the product is 2 close
---
11 Gauge Galvanized Single Loop Bale Ties
As far as single loop bale ties go, no other option quite matches up to our 11 gauge galvanized single loop bale ties. Along with the added qualities that galvanizing brings, the wire's low 11 gauge also maximizes its overall strength levels. 
Now you might be wondering why galvanized single loop bale ties are better than the regular type. This is simply down to the galvanizing process bringing extra elements to the wire. First of all, corrosion is much less likely as the galvanized wire introduces a layer of zinc – a non-corrosive material. Yet it also comes with the added benefit that it naturally strengthens the wire, giving it more durability during baling. 
The versatility of the wire is another positive factor. It can be cut down into the size pieces you desire. This is especially helpful for lowering waste levels and maximizing the cost-effectiveness of baling.
Furthermore, versatility levels are boosted by the number of industries that utilize this type of steel wire. Recyclers, packagers, distributions centers, retailers – virtually every type of business that has a focus on recycling can use bale ties. 
Why Our 11 Single Loop Bale Ties Are The Best
When it comes to producing our 11 single loop bale ties gauge galvanized, we don't simply do things by halves. Cardboard Baling Wire places a primary focus on manufacturing baler wire that is better than the rest. After all, we take immense pride in being ranked the best cardboard baling wire seller in the country. 
Because of this approach, you can be safe in the knowledge that you will receive a high quality product. There's no worry that the wire will break unexpectedly, or it will deteriorate quicker than anticipated. Every single one of our products are built to last and survive even the most strenuous of baling conditions. 
This is particularly the case with our 11 gauge galvanized bale ties. With a load strength of up to 1074 pounds, our 11 single loop bale ties product is the most robust that we feature. This means it can handle the most strenuous of baling conditions that is thrown its way. 
Simply put, if you're in search of a resilient and versatile baling wire, one that can resist the possibility of expansion despite varying conditions, then the 11 gauge galvanized single loop bale ties is an ideal choice. 
Contact Us Today 
When selecting the best baler wire for your needs, it's important you know as much as you can about your baling machine. If you're not sure about what wire size is best, refer to the manual for advice. If you don't have this on-hand, there's no need to worry – simply get in touch with us. 
Our team is always available to supply advice and guidance when needed. If you're unsure about which single loop bale tie gauge is right for your baling machine, or if you are wondering if another wire would be better, we are here to help.