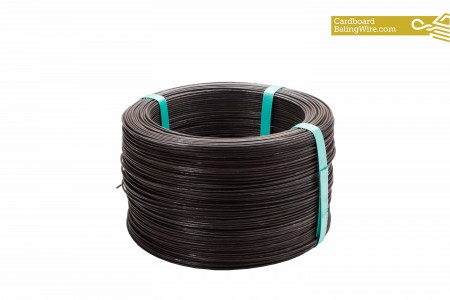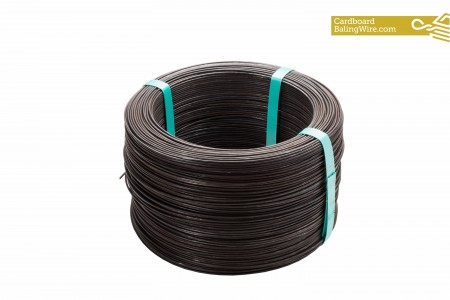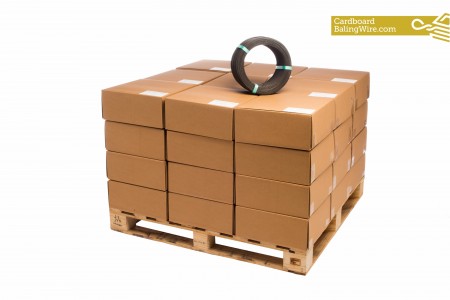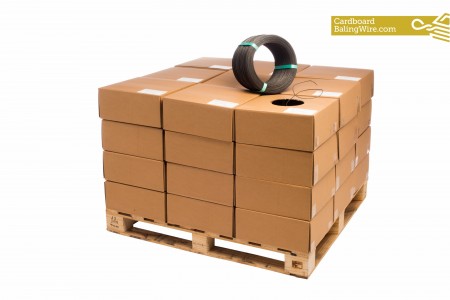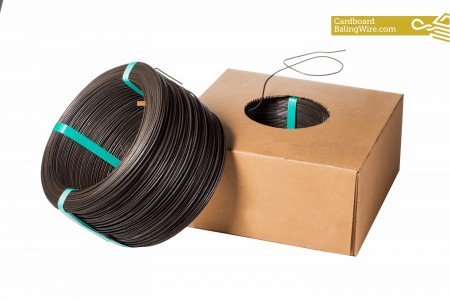 12 Gauge Black Annealed Box Wire
Designed for single ram auto-tie horizontal balers, our 12-gauge black annealed box wire withstands 65,000-78,000 pounds per square inch (PSI) and boasts a total load strength of 565-676 lbs. 
| Load Strength | Tensile Strength | Elongation | Decimal Size | Carbon Grade |
| --- | --- | --- | --- | --- |
| 565-676 lbs | 65,000-78,000 PSI | 25% Min | 0.105 inches | 1018 (Low) |
Cardboard Baling Wire
Plastic Baling Wire
Recycling Baling Wire
PALLETS
The minimum purchase order quantity for the product is 2 close
12 Black Annealed Box Wire
When it comes to our black annealed baling wire, you can rest assured that you're receiving a premium product. Other suppliers might stock 12 gauge black annealed box wire, but this is no guarantee you'll receive the quality expected. 
At Cardboard Baling Wire, it is our mission to produce annealed box wire that is the best of class. The rigorous work and testing is worth it, however, as it means we are 100% confident in the products we provide. This means you won't be faced with a baling wire that is lackluster or suffering with faults. 
The quality of our 12 black annealed box wire isn't simply to avoid problems, either. It is designed to supply optimum performance. The resilience and flexibility of our annealed baling wire means it is up to the task of handling large quantities of cardboard. An evenly applied coat of oil takes the wire to the next level. Along with adding to the wire's lifespan, the oil coating makes the wire a more efficient kit when used in a baler. 
This 12 gauge can handle a load strength of up to 676 pounds. This makes it a suitable choice for a single ram auto-tie horizontal baler. While it can handle a large quantity of cardboard and is the most cost-effective option, you might require a thicker wire depending on the value of materials receiving bale ties.   
If you're not quite sure which gauge or wire type is right, don't worry – we do. Simply get in touch today, and our experts will be ready to assist.